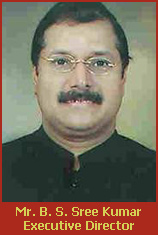 Unique Financial Services is a Company incorporated in Tanzania in 1996, with the primary objective of providing consultancy services to the business community and Government sector.
With the support of our esteemed customers we have come a long way in 25 years. Today we have fully fledged, Financial Consultancy Department, Management Consultancy Department, Information Technology Department, Human Resources Department, and Legal department. I am pleased to state that we are the first financial consultancy company in Tanzania to be ISO 9001-2008 certified.
With increased client's expectation, lot of effort has gone into regular stock takings. We, at Unique, have continuously invested time and effort in ensuring "real value for money" for our clients. The just conducted survey with our clients has given us an overall ranking of 97.80%. While this is a matter of pride, the team is determined to have a 100% score in 2021.
At Unique, lot of emphasis was given to training both in-house and external to equip our consultants to gear up to the ever increasing challenges. The just concluded ISO surveillance audit has given a clean chit to our procedures and systems. the team was further strengthened and today 24 qualified Accountants are solely at your disposal. As always, I am immensely satisfied to lead a team of such energetic and enthusiastic members.
Our affliates, M/S Balakrishna Sreekumar & Co, the audit firm and M/S Unique Academy, the training wing has grown in their own ways. Balakrishna Sreekumar & Co hosted the Morison International Africa Conference, for the first time, on our shores. The 3 day conference further strengthened the Morison bond and was attended by delegates from all African countries. I am happy to inform you that almost all of the students trained at Unique Academy have gained successful placements, both locally and internationally. Unique Academy has launched its prized affliation "Ethical Hacking Courses". Unique Academy has also tied up with Indian Institute of Hardware Technologies (IIHT), the world leaders in Hardware training making the academy truly a "one stop center". Our BPO, the back office accounting wing, has widened its operations giving us full back office support.
I am confident that you will enjoy visiting our offices "Unique House" more now, with secured and ample parking and better facility for personalized service!! I wish to place on record our sincere appreciation to all our clients and friends for the support extended to us during the eventful journey and we look forward to strengthening this relationship in the coming times.
The list of achievements can go on, but as I have always maintained, "we are made wise not by recollections of the past, but by the responsibilities of the future". In our journey for wealth creation for our clients, we will strive to achieve it in a nobel and sustained manner without cutting corners. As always we will be guided by this philosophy and will continue to strive to "exceed your expectations".
Whatever little we have achieved is solely due to the health support given by you, our dear clients and active partners in our business. May I, on behalf of my entire team, express our sincere appreciation for this wonderful support. Let me place on record my gratitude to the ever supportive Board of Directors and the consultants and staff at Unique family.
Once again I place on record our sincere appreciation for your unconditional support and may I wish you a very happy, peaceful and healthy 2021.
Continue to stay inspired,